Meet the Brewer
Castle Brewery's newest head brewer and owner, Simon, took over the running of the brewery in 2022. Home brewing since around 2004, he has developed a talent and passion for creating exceptional beers, winning awards for his own recipe Saison and Gose beers.
Simon left school and pursued a successful career in the field of architecture; yet the idea of running a brewery had always continued to be a dream of his. In 2019 he began to follow his passion, delving deep into brewing science and beginning to develop his own beer recipes. These home brew creations were enjoyed by friends and family (with only the occasional mishap!).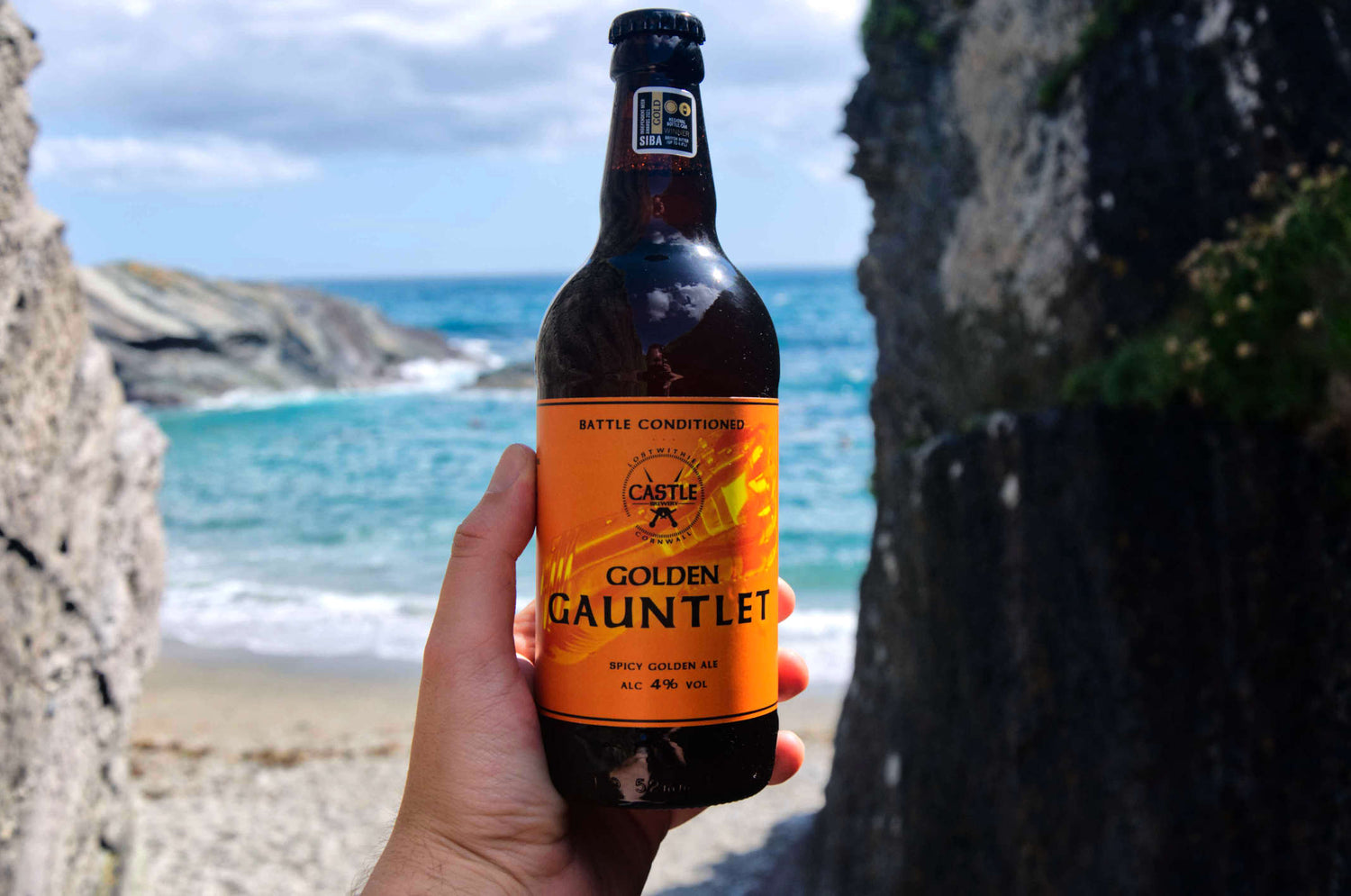 In order to learn more about professional brewing Simon spent time assisting in various breweries throughout Cornwall, his passion and desire to take the leap into commercial brewing only increased. As fate would have it, one of these breweries was Castle Brewery. Theo was looking to retire in the near future and presented the opportunity of passing on the torch, to which Simon jumped at!
Whilst working full time in Architecture and taking on responsibility for Castle Brewery, Simon has also recently completed professional brewing qualifications (Institute of Brewing and Distilling - General Certificate in Brewing and an Open University qualification on the Science of Alcohol). These courses have provided a scientific foundation to fuel Simon's enjoyment of brewing, experimentation and the science of beer, and have given him a thirst for gaining further knowledge and experience.